Our trip to Bantayan Island started at the Hagnaya Warf on the west side of Cebu and took a ferry boat ride for an hour. We were there for five days and four nights and stayed at Sta. Fe Beach Club (the photo below) located a few meters away from the pier in Bantayan. We stayed at the second floor just left of the balcony so we can have a clear view of the sunset.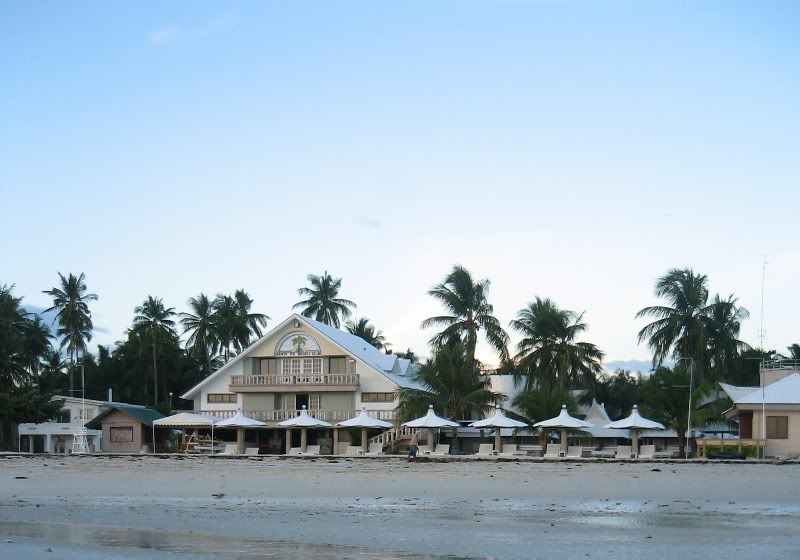 We did not stay there until in our second day in the island. We actually transferred from the other resort which is our first choice based on the reviews I've read online but our experience turns out to be the opposite. It wasn't the kind of service we expected from the money we paid them. Imagine being serve late and you are starving then when it was served, the rice was undercook and there's still some hard portion when we ate (we don't have a choice by then).
The next day we packed and left without any single hesitation and moved to Sta. Fe Beach Club which is the sister resort of Ogtong Cave. And the good thing is if you stay there, you will have free use of amenities at Ogtong Cave and free transport also to and fro but they just have specific timings on the transport.