Our son had a fever for two days now and it's a pain in the (you know where it is) for he's been cranky and choosy. He's not even drinking his milk and sometimes have to force feed him so he has something in his gut. It will take forever when you feed him then I have to substitute juice and water for his milk to avoid getting dehydrated.
But hey wait… don't be pissed for this isn't going into a family oriented post and will remain as it is. I was just trying to tell that it will take for a bit while for me to add the shots I took using the 600D. Another thing is that, I am still trying to get acquainted with its features. There was no time to go out as well since our lil boy is still sick but once he's back into his active routine then I will be posting some samples.
And if you still remember in my earlier post that I was in north of Cebu last July, I was there too on November of 2009 just to visit the white sands of Bantayan Island and take a peek on what's inside Ogtong Cave Resort. I heard a lot of compliments from my friends about the resort and would want to experience its beauty then. It's our (with my wife) first time to be in that island but I've done my research ahead of time. Below is what you can see at the entrance of the resort.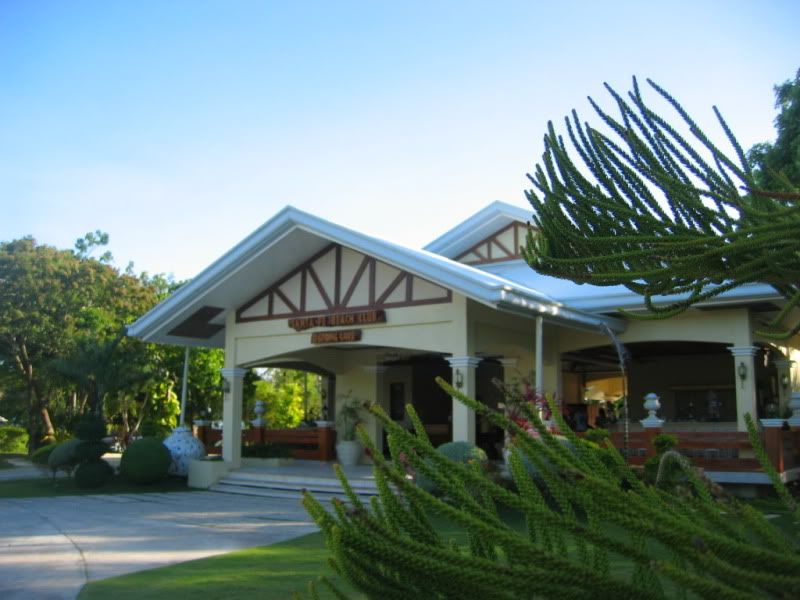 Then as you pass past the reception and towards the restaurant you'll see the pool below over-looking from there.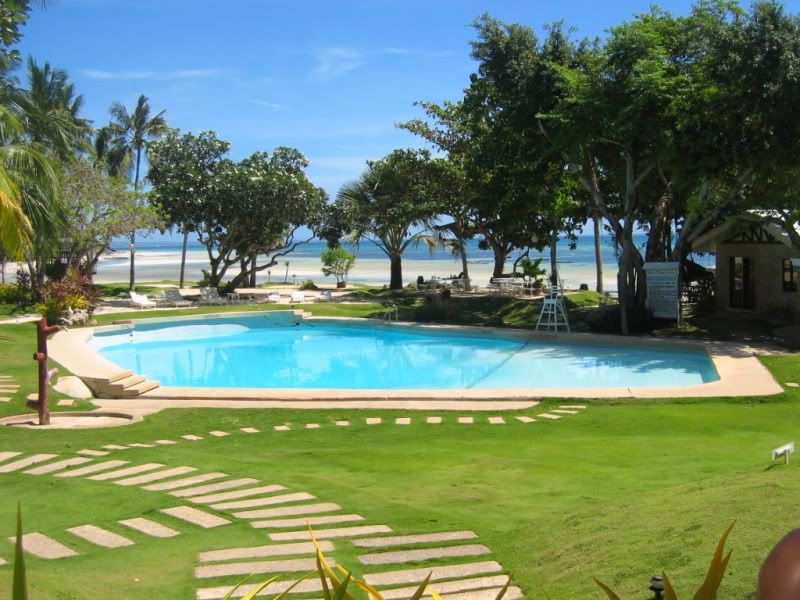 And behind that palm tree at the center is the beach front.
 Here's what you can see at the beach front.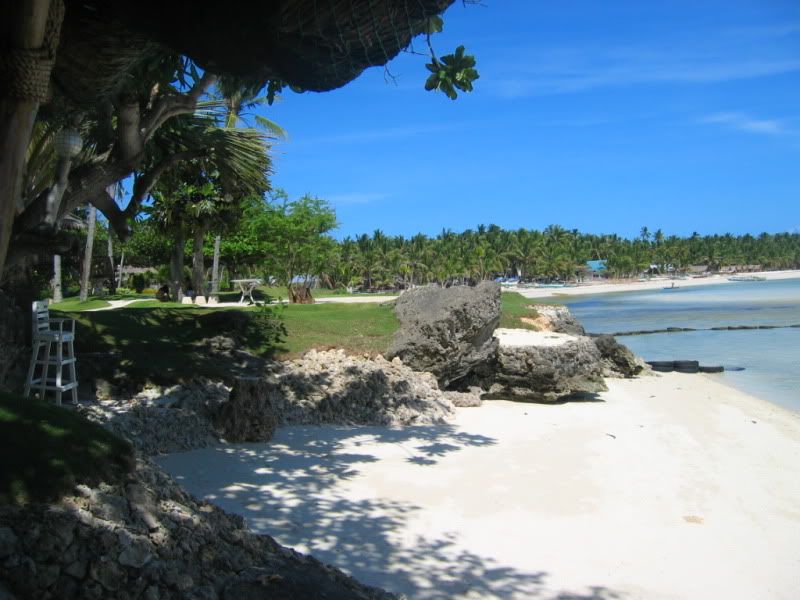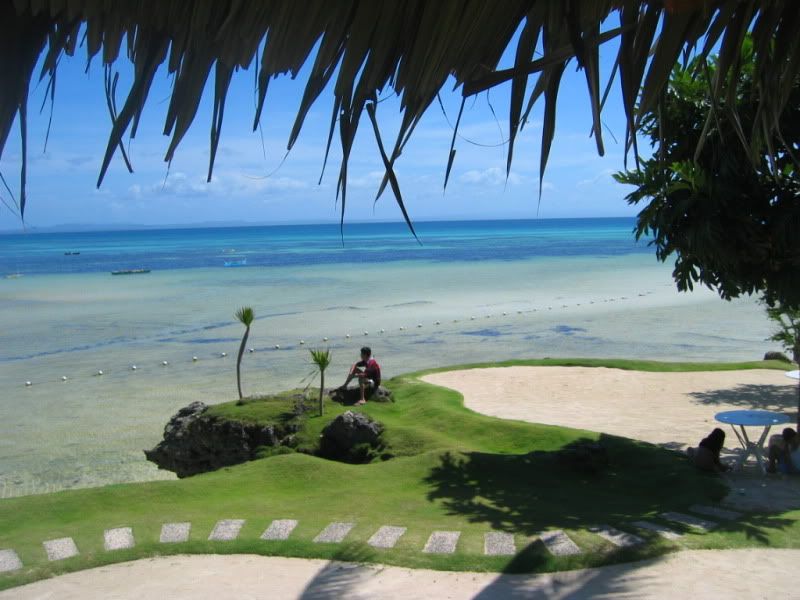 And that's me right there on the red and blacks jersey.
 All of these were taken using my old Canon point and shoot cam.