Palawan is an island province of the Philippines. The provincial capital is Puerto Princesa and it is the largest province in terms of land area and is considered as the last frontier of the Philippines.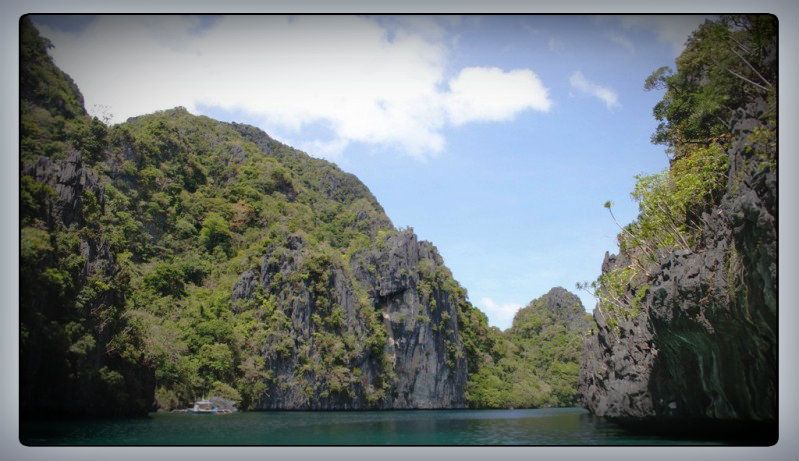 The island of Palawan stretches from Mindoro to Borneo in the southwest. It lies between the West Philippines Sea in the northwest and Sulu Sea in the southeast. Palawan is considered to be the Philippines' last ecological frontier. The province boasts many splendid beaches and resorts and it is where the Tubbataha Reef National Marine Park and the Puerto Prinsesa Subterranean River two of UNESCO's World Heritage Sites are located.
So Exploring Palawan is a wonderful experience considering that what you can see here are not common in most parts of the Philippines or even on the other parts of the world. You can see the limestone cliffs, lagoons and hidden beautiful white beaches in El Nido, the Underground River in the national park and its inhabitants in Sabang town. This place is also teeming with seafood and exotic meats like the crocodile which is a good viand while watching the presidential debate.
Getting to this place is easy as they have flights going straight to Puerto Princessa airport in Palawan from Manila. Or a connecting flight from Cebu and Mindanao. And if you want to maximize your short getaway in Palawan, I would recommend that you talk to someone who knows the area very well and who could give you the best offer of your money with straight forward deals that you don't bother to haggle. So I want you to check out Paradise Village Travel and Tours for they will give you personalized packages that would surely fit your itinerary.