Our trip to Palawan takes off at 11 (that was 12 March 2012) in the morning without a glitch. There's only one direct flight living Cebu bound for Puerto Princesa in the morning and the only flight of Cebu Pacific but they have a daily flights. There are other carriers plying to Palawan but their flights are in mid-afternoon. And if you are going to maximize your time in a day it would be better to leave Cebu late in the morning so you still have enough time to roam around in the afternoon.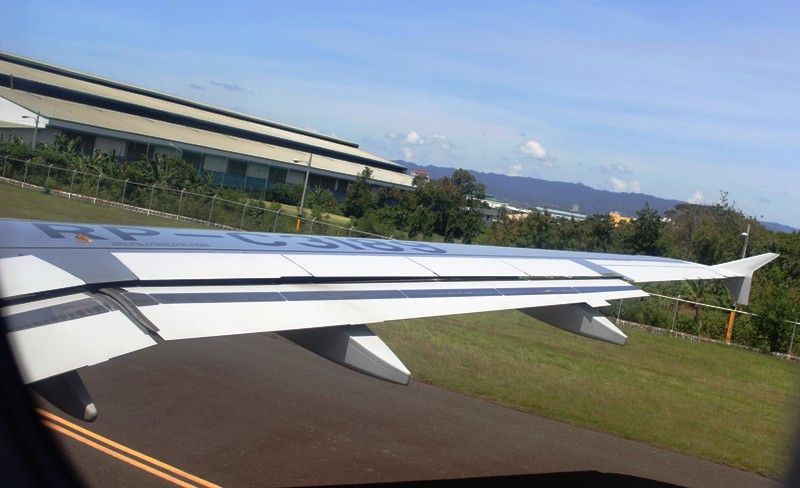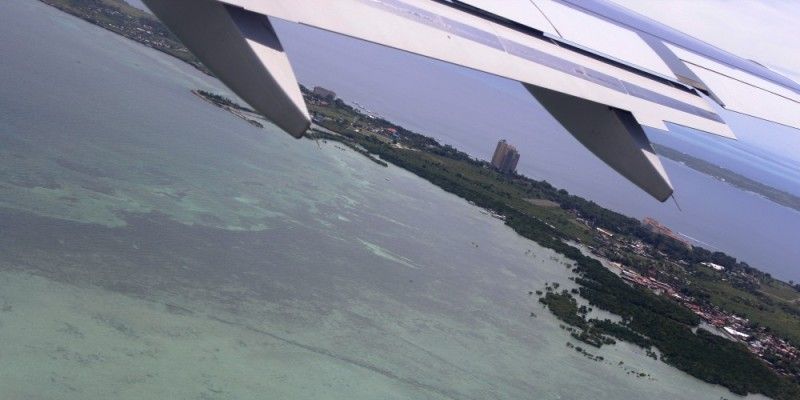 Since we are going to visit the underground river, we opted to choose Cebu Pacific's flight because of the cut-off time in visiting the subterranean river. There's no more motorized boat that will sail beyond 3 o'clock in the afternoon for safety reasons. They are trying to avoid disturbing the habitat of the bats when it is now there time to move out from the cave. The trip from Sabang Port going to the underground river is about 45 minutes and that also will depend on the sea current since it is facing the West Philippine Sea (some call it South China Sea).
The flight was smooth until we reach Palawan and touched down at Puerto Princesa Airport. But before we even depart Mactan Cebu International Airport we noticed some unusual thing on the domestic departure schedule board at the main lobby. The picture on the left says different from what you can see on the right side. (Take note of Cebu Pacific's last flight – 5J 227)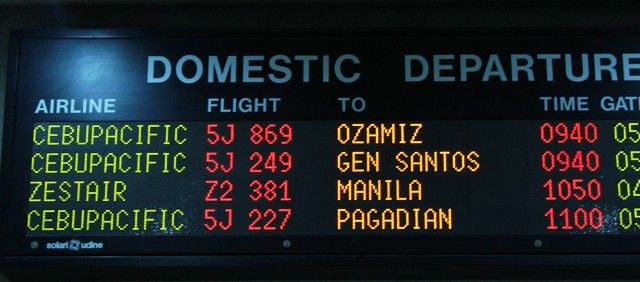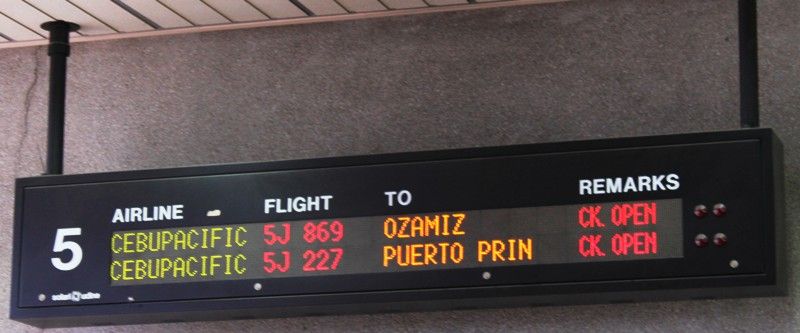 We are worried at first when we finished checking in for our flight and saw the departure schedule that doesn't coincide with our boarding pass. We asked the airport personnel first before planning of going back to Cebu Pacific counter but to our surprise, they said that we just have to ignore it because it happens very often. Instead, we just follow what's in our boarding pass and in the final boarding destination electronic board. I was a little bit disappointed considering that MCIA is the second major international airport in the Philippines.